Skip to products grid selection
We Recommend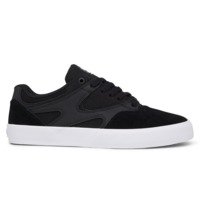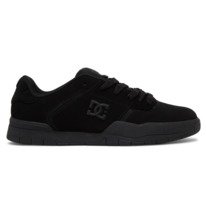 Girls Ski & Snowboard Jackets
Shaping the shred threads of the future, DC's range of snowboarding gear for girls blends playful patterns and lively design with the very finest industry tech. Turning power into beauty, our selection of girls snow clothes and ski clothes embrace an adventure driven aesthetic, showcasing a selection of girls ski clothes that put the POW back into their powder and park look. Built for the first bunny hop to nail biting downhill adventures, our limitless ski gear makes suiting up your mini-shredder a no-nonsense affair.
STYLISH SNOWBOARDING GEAR FOR THE POWDER PRINCESS
Paying close attention to form and function, DC has become a winter no-brainer for snow style shredders looking to take that inner city swagger from the streets to the slope. Offering the very best high-performance girls snow suits, snowboard trousers and jackets, our rebellious action sports aesthetic translates into a range of bold and colourful on-hill designs with a professional edge. Pro endorsed and parent approved, DC girls' snow pants, snow suits and girls ski jackets are the ideal compromise between action packed fashion and sensible functionality. Bringing you in your face style and heaps of hidden detailing, our all-weather snowboarding gear comes with the finest waterproof and breathable fabrics alongside low-profile insulation and handy stash pockets to ensure they're locked and loaded for a whole day on the mountain. Helmet friendly and designed with growing pains features that ensure our snow suits grow with them, we don't make one winter wonders – we make fun, forever essentials!
If our girls snow bibs had a super power, it would be their ice cold style and polar precision. Creating girls ski pants and jackets that pack a punch, our snug fitting and streamlined outerwear put the power in their hands – offering a range of pick n' mix separates with a sugar-free edge. Creating a comprehensive collection of snow pants for girls and mountain accessories for all-terrain riding, our girls' snowboarding gear is available for go-getting girls from ages 8 – 16 years old. Showcasing loud and proud designs backed up by a range of tech specs including critically-taped seams to seal out the snow, mesh lined armpit venting for temperature regulation, a fixed waist gaiter and gathered stretch hood and hem for freedom of movement – DC's girls' snow gear is a multi-season mash up of old-skool cool and geeky tech firsts.
BUY GIRLS' SNOW GEAR ONLINE
Show the boys how it's done this winter and ride high with DC's range of girls' ski and snowboarding gear for mini ramp riders and next-gen rippers. Harnessing the power of innovation, the DC team is dedicated to bringing you the very finest snow gear that surpasses industry standards on fit, feel and construction. Light and ergonomically designed, each item from our girls' range is created to offer versatility and comfort all season long. Easily washed and waterproof, we endurance test all of our products to ensure they can handle whatever your little monsters throw at them! Available to buy online today, our girls' outerwear and accessories are available with exclusive deals and discounts – only when you shop at the DC store.
Read more
Read less