Skip to products grid selection
We Recommend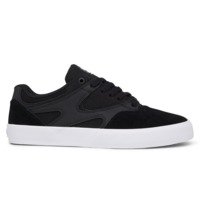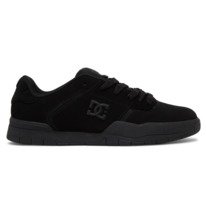 Womens Shoes & Sneakers Collection Autumn / Winter 2024
DC Shoes new collection of women's shoes is finally out! You can come take a look at our amazing shoes and get a few pairs to complete your wardrobe. Because we are trend setters, each collection has new design elements that make our shoes unique and stylish. If you love to have some urban skate park vibes in your closet, you need to get your hands on a pair of women's shoes from our new collection. As experts in our field, we are at the top of our game and each collection puts us one step closer to pure perfection. Our team is constantly researching the best materials and manufacturing techniques in order to ensure amazing performance. Our new collection is made with modern women in mind: we understand that you want to look and feel great every day of the week and we have worked hard to offer you women's shoes that you can easily mix and match to create amazing outfits. Come get your new shoes today!
Durability and fashion: DC Shoes' new collection of women's shoes
For high quality shoes that stand out from the crowds, there is nothing better than DC Shoes. Check out our spring-summer collection to find amazing flip flops for women, women's sandals, slip on shoes and great flat shoes for women. Our fall-winter collection includes amazing women's heels and women's walking shoes, as well as magnificent women's boots. Want a fun twist in your sport's shoes? Check out our skate shoes and canvas shoes for women! When it comes to comfortable shoes for women, we are your best choice. Because we choose resistant, colour and shape retaining materials, durability is ensured. Our soles and insoles are comfortable and designed to help you maintain a good body posture throughout the day and our designs and colour choices are amazing. The only thing that you need to do to get your hands on our new arrivals is to visit our official online shop, where you will also be able to benefit from exclusive deals and discounts. It doesn't matter if you are after winter shoes or summer shoes, ours are the best!
Smart women get their shoes at DC Shoes
No women's footwear collection is complete without a great pair of black boots, and we have them! Check out our entire women's footwear collection and find the perfect pair of women's trainers. At DC Shoes we never leave any detail to chance, and each element that we use on our shoes for women has been tested and screened to ensure amazing quality. Trust the experts when it comes to something as important as ladies shoes: you need to buy them from a brand that's trusted by professional athletes around the world, just like us. Come check out our new arrivals today, before they are all gone!
Buy women's shoes online: it's fun!
At DC Shoes' website, you will find news and interviews with your favourite athletes as well as fashion tips and an event calendar. It's a lot more than just an online shop! Browse our collection, choose your favourite shoes and let us send them to your doorstep! It's as easy as a few clicks.
Read more
Read less