Skip to products grid selection
We Recommend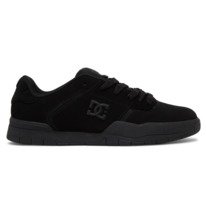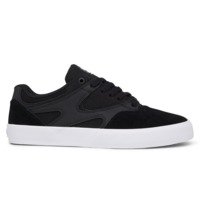 Skate Accessories Collection
Taking skate style off grid, our low-fi skateboarding accessories resonate with an undercurrent of aerial assassins and street (skate) bums. Mobilizing a movement bred in the wastelands of the inner city, our hybrid sense of style and old skool approach to perfection has been translated into a selection of skateboard accessories that sort the men from the boys – bringing you cut throat construction and retro rewind designs that celebrate living legends and incognito innovators.
Skateboard accessories with instant kick push cool
Wreaking havoc within the confines of the inner city, DC represents a subculture of ride or die mavericks designing skateboard equipment that is anything but ordinary. Better than standard-issue tricks, our mens and kids skateboarding accessories offer everything you'll need to take your ride pro. Providing the nuts and bolts to get you off the ground, our skateboard wheels, skateboard trucks and skateboard griptape are designed and developed by a community of industry insiders and skating all stars. Teaming up with the wrecking crews that are conquering the urban sprawl, our skateboard decks ride high above the status quo, offering the craziest concrete engineering and down low designs. Taking insane terrain and turning it into our personal playground, we've spent a lifetime turning skateboard tricks into tech and refining the sport from the inside out.
Let the good times roll with DC Skateboarding Equipment
Like a bad smell coming from your skate backpack, our skate style is a lot like day old pizza – hard as hell but damn good. A thorn in the side of contemporary culture, we've got a rap sheet that would make your mum cry and enough splinter s to start a fire. Building a movement against the urban backdrop, we're organising zones of stoke that cover the bowl and the back street - creating tools to help you touch the sky. Recognised for creating the best skateboarding wheels and the best skateboarding trucks, our chaotic community of half pipe homeboys have made creating a set up into a work of art, taking things back to basics and starting again with rider tried and tested components that can handle the grind. Making skate style that speaks to the masses, our skateboard equipment is more than meets the eye, it's a symbol for the second coming for modern skate style, bringing back that Socal '69 beat with an urban interpretation on love worn classics.
Buy skateboard accessories online
Tailored to destroy, DC has been making pro-endorsed skateboard equipment since way back when. Designing a range of protective and practical skateboarding accessories that range from skate helmets to packs and decks, we've got everything you'll need to get riding, right here. Blending classic adventure innovation with sports inspired detailing that makes a difference, update your set up and join the rider rebellion over at DC. Stacked with tech and the tutorials, check out the DC web store and get exclusive deals, discounts and offers on super fast shipping when you shop our selection of skateboarding accessories – only online at DC.
Read more
Read less