Skip to products grid selection
We Recommend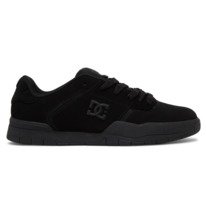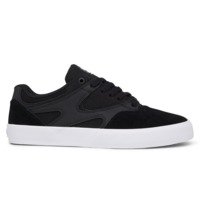 Kids Shoes Collection Autumn / Winter 2024
We have great news for our virtual gang: our new collection of kid's shoes is now available via DC Shoes' official online shop. If you have already tried a pair of our boy's shoes, you know that they are comfortable and fun! But if you haven't, what are you waiting for? You are up to a pleasant surprise. Our kid's shoes are made to last, by professional designers and tech experts who spend hundreds of hours researching new generation technologies in order to manufacture the most performant and comfortable boy's shoes. We have been around for decades and we have all the experience that is necessary to be leaders in our market. Thousands of satisfied customers speak for us! And the best thing is: to buy a pair of kid's shoes from our new collection, all you need to do is visit our website!
Kid's shoes with a touch of skate park style
If when you think of shoes you think of boredom, you have never tried on a pair of DC Shoes' boy's trainers. We understand what kids want and we are ready to offer you a vast selection of vibrant colours and prints so you can find the ones you like the most. We are trend setters! Hundreds of professional skateboarders prefer our brand and that is no coincidence, they know we are the best. So if you want to take your skateboarding practice to the next level, take a look at our boy's trainers or browse our entire collection of shoes for kids and choose your favourites. Within our new arrivals we have great summer shoes; kid's flip flops, kid's sandals and low top shoes to enjoy the sunny days! But if you are looking for winter shoes, we have them! Check out our high top trainers and boy's casual shoes and never miss a day of fun! Walk at your own pace and choose your preferred sneakers for kids at DC Shoes.
We have amazing boy's shoes for every season
It doesn't matter if you are looking at our spring summer collection or our fall winter collection, you will be surprised by the vast assortment of models. We understand that you want to have room to choose! Black trainers are perfect to combine with your favourite jeans or trousers and create an original and cool outfit, as are white trainers: one of the best things about is their versatility. Our low top shoes and high top shoes are great for school or to relax during the afternoon with your friends, and high top shoes are great to run around and chase your next adventure! Don't waste more time and get your kid's shoes at our official online shop today. It's easy and fun.
Buy kid's shoes online!
Our new collection is ready for your enjoyment, and you will find it all at our online shop. At DC Shoes' website, you will also be able to find amazing news and interviews with your favourite skaters, all while you select a new pair of boy's shoes! Come check them out today, and let us send them to your doorstep in just a few days.
Read more
Read less