Skip to products grid selection
We Recommend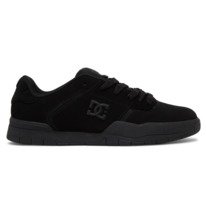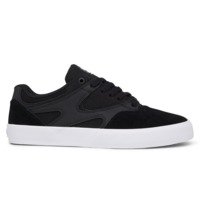 Mens Socks & Underwear Collection
Finding good men's underwear might seem as a bit of a challenge, but not with all the choices that you wet at DC Shoes. We design and manufacture underwear thinking of your comfort and satisfaction, and we can guarantee that each of our items complies with the highest international quality standards. We add a touch of fun and design several models so your style is with you in every piece of your wardrobe. For us, nothing is more important than customer satisfaction, and we take pride in what we do, so you can be sure that shopping for men's underwear at DC Shoes' website will be a great experience!
Durability and comfort are the basic characteristics of DC Shoes' men's underwear
Whatever your style is, you need to have comfortable and stylish underwear for men, and at DC Shoes we have accomplished to create a collection that has something for everyone. We offer men's boxers and men's briefs, and we also have an amazing assortment of men's socks that include pringle socks, cotton socks, trainer socks for men and soft top socks. To step up your fashion game, you need to feel great, from the inside out. Sexy underwear will add a touch of confidence to your routine, and you can choose from briefs, boxer shorts or boxer briefs or even better; have a combination of all in order to choose what better suits your mood depending on each day of the week. DC Shoes' male underwear is made from the highest quality materials and fabrics, and we take care of every little detail to guarantee your satisfaction. It doesn't matter if you choose boxer shorts for men or briefs, you will be getting a highly durable and comfortable piece that will help you accomplish everything you are set for. Don't wait any longer and come check our collection today!
Walk the extra mile in DC Shoes' high quality socks
Low quality socks are a true nightmare: sweaty feet and discomfort are ensured. This is why, you need to consider getting a few pairs of cool socks from DC Shoes collections. We have a lot to offer and we have considered different personalities, styles and needs. Check out our funky socks and striped socks to make a fashion statement. We also have slipper socks, ankle socks and invisible socks. Our men's slipper socks are the definition of comfort and they can be yours today! DC Shoes' sports socks offer the best performance for any workout routine, and they are available at our official online shop. Are you in for some excitement? Choose a few pairs of funny socks! But if you are more on the classic side, there is nothing better than getting several pairs of white socks because they can be matched with any outfit.
Buy men's underwear online today!
If you are looking for great boxers or a perfect pair of socks, you need to come by our website. Because we care about customer satisfaction, we have a friendly customer support team ready to answer all your questions, and our delivery service is reliable and fast, so your underwear will arrive to your doorstep in just a few days!
Read more
Read less