Skip to products grid selection
We Recommend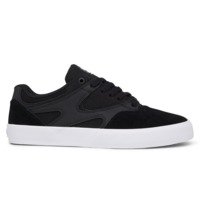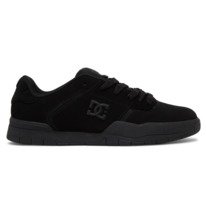 Back To School 2023 - All our School accessories
Taking our rebellious skate style back to school, DC has created a collection of ride or die school supplies for the grade A student with a street and steezy sense of style. Turning the half pipe into a second home, we've created a selection of back to school supplies that can handle the rough and tumble of life at street level. Turning boring basics into sick school stationary, put the cool back into school with DC's school essentials.
PARK TO PIPE BACK TO SCHOOL ACCESSORIES
Summer might be over but the fun doesn't have to stop with DC's range of back to school essentials. Bringing that badass park to pipe aesthetic into the school room, our selection of back to school bags and pencil case options offer the mini ramp rider everything he'll need to touch the sky. Constructed from a range of durable and versatile materials, our collection of back to school accessories offer instant function and endless fun that will stay in one piece from recess to riding rails. Supported by a wide cross section of industry insiders and groms, our parent-approved school essentials make heading back through those school gates a stylish affair. Whether they're still learning the alphabet or getting exam ready, our school satchels and accessories offer each kid the practical necessities for any grade.
SKATE 2 SCHOOL SUPPLIES
Making learning fun, our selection of DC back to school gear is stacked with handy features that will keep them entertained all semester long. From adjustable back packs to school sets with an added edge, DC creates school supplies that don't suck. We remember how lame back to school supplies used to be – who cares what pencil case you have when all you want to do is head outside and skate. Turning those years of teenage angst into a selection of designs that they'll actually want to own, DC might have its roots in the urban wasteland, but we want our groms to get the best education with school supplies that do the job. Whether they're looking for a school-to-skate backpack that can handle books and board, or a new pair of shoes that can keep up with the pace, you'll find everything they'll need for the year ahead over at DC.
BUY SCHOOL SUPPLIES ONLINE
Supporting a new generation of skating all stars from the school yard to the top of their game, DC has created this collection of school supplies to help them excel. The skate scene needs clever kids that can create tech that will change the way we ride forever, that's why we've made it our priority to create cool kids school supplies that they'll be proud to wear into class. If you think that's something your half pipe home boy might be into, why not head over to the DC back to school page and get clued up on all the swag we've got in store. From pencil cases to skate backpacks, buy school supplies online and get exclusive deals, discounts and offers on super fast shipping – only when you shop at DC.
Read more
Read less