Skip to products grid selection
We Recommend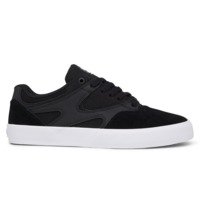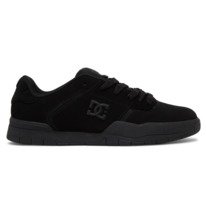 Womens Snowboard Decks: Our Full Collection
Riding high on our quest for total world domination, the DC all-girl snowboard crew are thrashing the competition on boards designed for fearless female athletes. Developing a range of custom snowboards for some of the world's biggest powder chasers, our womens snowboards are built to push your personal best. Carving out new tracks in the snowboarding scene, DC is representing a new breed of gusty girl gang, reclaiming streets and peaks with snowboards engineered for all-girl action.
Womens snowboards 101 - How to choose a snowboard
Whether you're ready to cut your first shapes or you're already moving mountains with sick downhill moves, we design cutting edge womens snowboards built by women for women. Taking you through the nuts and bolts of how to choose a snowboard, the jargon behind snowboard size chart info and explaining what snowboard sizing really means, we've made it our mission to create the best snowboards based on the fiercest female riders on the planet. Kitting you out from top to toe, our in-house innovation and on-hill experience has led to a revolution in product innovation, building bespoke womens snowboard packages that are dedicated to snowboarding for beginners. Creating cool snowboards for killing those first essential turns on the piste, our young riders rep DC snow boards as the best beginner snowboard designs for young guns and slope starters thanks to their smooth handling in critical turns and light construction - ideal for clipping in and styling out. Offering essential snowboarding kit starter packs and simple snowboard deck designs, learning how to snowboard couldn't be easier with DC.
Shape up your style with DC Snowboards
Supporting an ever evolving subculture of downhill divas, our technical knowledge and intelligent design concepts have led the way in female board sports since we shaped our first squad snowboard. Now an infamous crew of female athletes, our original peak to park style has pushed us to create some of the best freeride snowboard styles alongside a range of all-mountain monsters that help us style out sick snowboard tricks. Redefining the shape, camber and construction to suit petite riders, refining snowboard length and width has been essential in creating effortless balance in any alpine terrain. Cut bigger for extra control, our wide snowboards are perfect for powder heavy days in the backcountry, whilst our leaner profiles are ideal for all-day shredding.
Buy womens snowboards online
Cutting the hype and giving you real on-hill innovation without the candyfloss cool patterns and pretty pink distractions, the DC powder posse are focused on giving girls like you the tools to touch the sky. From snowboard stomp pads to snowboard stickers and hardware packed with performance features, our snow shop is packed with all the latest pro-approved products straight from our design floor to your door. Offering a selection of snowboards for beginners and everyday athletes, the DC crew have created a comprehensive cross section of packs, starter kits and individual styles to help you progress. Buy online at the DC web store for exclusive deals, discounts and offers on lightning fast shipping – only when you buy at DC.
Read more
Read less