Skip to products grid selection
We Recommend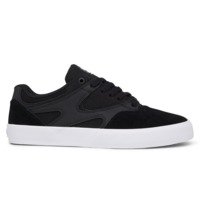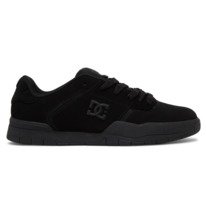 Kids Skate Helmets: Skateboarding Helmets For Boys
For DC Shoes, nothing comes before safety. Professional skateboarders count on us for their safety needs, and now you can get an incredible skateboard helmet, made just for you! Our kid's skate helmets have all the style and attitude that characterizes our brand, so you can have an amazing afternoon at the skate park and don't worry about anything else. Everyone will love your skate helmet! Style and protection should not be divided: we have found a way to have them both in perfect balance. Each of our kid's skate helmets is made from the best, most resistant materials. Decades of experience speak for us: don't look any further because we are the experts. As one of the first brands to ever manufacture skateboarding gear, we are at the top of the game and a new DC Shoes skateboard helmet can be yours today!
Challenge the status quo but never underestimate safety: that's DC Shoes.
Our children's skateboard helmets protect your head against impacts but they also keep you fresh when playing under the sun. They are made of high quality materials that cushion and absorb impacts so you can focus on your skateboard tricks! Because of their ergonomic design, our boy's skate helmets comfortably fit you and they are also really lightweight! But there is even more, our skateboard protective gear can be personalised using our skateboard helmet stickers, to make them look exactly as you want! Choose from a wide assortment of skateboarding helmet models and styles; a red skate helmet is perfect to be seen! They have a lot of personality. Remember that we are pioneers in the creation of skateboard protection gear and that we test every helmet to the highest quality and safety standards.
The perfect freestyle companion is a skateboard helmet by DC Shoes!
Our kid's skate helmets are made under professional grade standards. It doesn't matter if you practice at the skatepark or the streets, you still need to be properly protected. And, because we are at the top of our game, we have the most amazing designs: vibrant colours, artistic patterns and a variety of sizes so you can find the one that fits you best. And you can get them online! There are no excuses left not to have a perfect helmet: the only thing you need to do is visit DC Shoes official online shop today and let us take care of the rest.
Buy your kid's skate helmet online
We are a brand that empowers skateboarders, and in our blog you can find the latest news about the skateboarding world, including interviews with top athletes and tips to take your own practice to a whole new level. At our official online shop, you can browse and shop in just a few clicks, and have your new helmet delivered to your doorstep in just a few days. We take care of everything! If you have any questions, don't hesitate to reach out to our friendly customer support team, who is ready to assist you at no extra cost. What are you waiting for? Get your skate helmet today and enjoy skateboarding like never before!
Read more
Read less