Skip to search filter criterias
Skip to sort by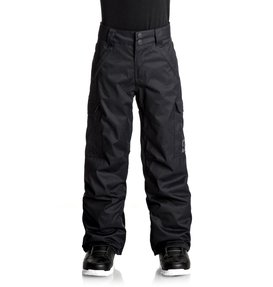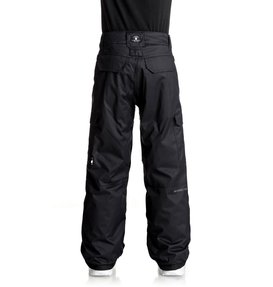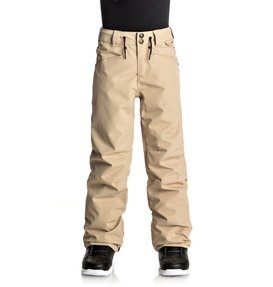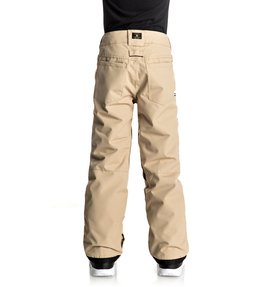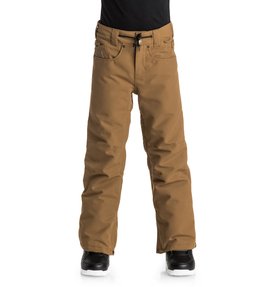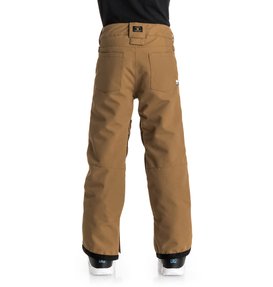 Boys Ski Pants: Childrens Trousers for Skiing
Disturb the peace with amped up ski pants that own the half pipe, DC's kids ski pants are built for everything from your first snow plough to seriously slaying slopestyle. Creating a range of youth wear that blends our rebellious ride or die philosophy with mini ramp designs for the upcoming park player, our winter pants are packed with enough on-hill charge to blow a car battery. Using the finest tech-rich fabrics and ergonomic innovation, we're here to change the snowboarding game for good!
Killer kids ski pants
Blowing the lid off of classic slope style, DC's Goretex ski pants are packed with on slope innovation and fast track style. Keeping things old-skool cool, our range of box fresh skiing pants are designed with all-terrain practicality and essential streamlined shapes. Bringing a touch of urban skate style to your white winter playground, our 5K, 10K, 15K and 20K boys ski pants offer unrivalled waterproofness combined with feelgood factor thanks to their soft touch linings, breathable venting and anatomical construction that makes handling those deep turns easier to master.
Doing things differently, DC has been bringing skate culture to the slopes since we perfected our first ski pant. Leading the fashion pack, DC designs have revolutionized the way we ride, not just with technically advanced clothing and accessories, but by saying no to conformity and ignoring the status quo. Not ones to wait in line when it comes to our time to shine, we've been pushing and shoving our way to the top with a community of park rats turned snowboarding pros that are going beyond the limits when it comes to perfecting slope style. Offering the best ski pants and ski bibs in the biz, we work with a melting pot of far out riders and industry insiders that are looking outside the box when it comes to the fit, feel and function of your winter pants, skiing pants and kids ski bibs.
Buy boys ski pants online
Start your own on-hill revolution with DC's selection of boys ski pants. Slicker than your average, our online selection of ski pants come in a range of colour clash combos to help you stand out from the crowd this winter. Bringing you the latest designs from the design floor to your door, our virtual wrecking crew can buy all the best boys ski pants and gear online.
Building outerwear for the brave, DC supports a worldwide community of snowboarding enthusiasts. Offering more than just a web store, our site is packed with the latest tech info, events and freshly landed products for you to discover. From powerful prints to a classic styles, our fresh seasonal styles are jam packed with next generation features to keep you looking fresh from the first to the last lift. Available to buy online, check out our exclusive deals, discounts and super fast shipping options – only at DC.