Skip to products grid selection
We Recommend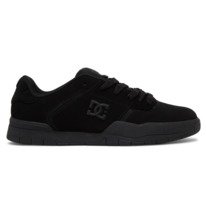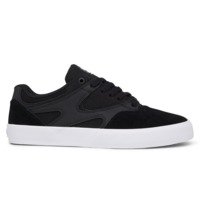 Kids Snowboard Collection Autumn / Winter 2024
Check out this season's set of hybrid threads from the DC crew. Creating a selection of kids snow clothes as part of our new collection, our next gen winter selection is a beast – offering gnarly shapes and bad ass tech that will make your hair stand on end. Crossing wires and turning things up to high voltage, our snowboard shop is short circuiting the flyest kids snow clothes to regenerate your on-hill look. Get buzzed now…
Keep it fly with kids snow clothes
There's a rumble in the concrete jungle and it's the sound of a snowboard revolution. Taking back the street and the slopes with our new collection of kids snow gear, the DC wrecking crew are swapping bowls for boards this season as we give your winter outerwear a reboot. A dealer in high ideas and throwback style, DC has been creating under the counter classics for the next gen rebel since way back when. Kitting out kids before snowboarding was even a thing, our selection of snowboard clothing is designed on a rider tip, creating a selection of kids snowboard jackets and everyday snow gear that's engineered for the world's greatest action sports athletes. Kitting up for the downhill descent, our new collection is stacked with industry firsts that have kick started heaps of snowboard trends. Designing outerwear and accessories with guys on the ground shaking up the snowboarding industry to see what falls from the talent tree, we work with a creative cross section of half pipe hopefuls, product innovators and snowboard leaders to create fresh ideas based on real-life experience.
New collection fresh threads
Offering a comprehensive collection of kids snow gear that ranges from simple kids snowboard hats to handy kids snow suits that keep the snow out of their pants and the warmth where it should be, we're tackling the challenges of life spent at the top of the world head on. Exploring new heights with a powder posse that lives for the thrill, our kids snow pants and snow bibs may be worn on the green slopes – but their stress tested in avalanche inducing situations across the globe. Providing increased fit, form and feel good factor, our snow clothes are anything but cute. Created to endure the world's most temperamental environments, our storm-proof kids snow clothes are your first defence against the elements.
Buy kids snow gear online
Developing a range of stone cold classics for the shady shredder, our new collection has just dropped and, boy, it's made a crater bigger than the A bomb. Creating a selection of detailed designs for the snow park bad boy with an eye for style, our selection of snow clothes are available to buy online at DC. Unveiling a range of exclusive deals, discounts and super fast shipping options only on the DC website, our virtual powder posse can get their hands on the latest threads as they land – letting you cut the lag time between suiting up and hitting the hill this winter.
Read more
Read less