Skip to products grid selection
We Recommend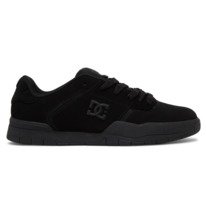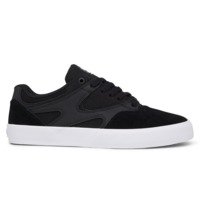 Kids Socks: All our Socks For Boys
What better sensation than to wear warm, soft, toasty socks? For us, socks are no joke: we love to set new trends and want to offer amazingly designed boy'ssocks that reflect your original personality. For us, no clothing item is too small or less important, and DC Shoes' kid's socks have been designed by professionals who won't stop at anything to bring you the best quality. Your socks should not only be comfortable; they should also be fun! Come to our official online shop and take a look at our amazing collection today! We have lots of surprises and special deals that are only available at our online shop, so you should come take a look today!
The perfect boy's socks only at DC Shoes' website
Quality and comfort go hand in hand in each pair of kid's socks that DC Shoes puts out in the market. As experts in designing and manufacturing socks for kids, we know our game and are able to perfectly balance technology and professional design in all our kid's socks. We offer kid's slipper socks, boy's trainer socks, and even kid's invisible socks to comfortably wear with your favourite pair of sneakers! Cold winter ahead? Take home a few pairs of kid's thermal socks and don't let the weather keep you from having lots of fun! Our line of kid's winter socks also includes wool socks and knee high socks. At our online shop you can also find a handy guide of sock sizes, so you can choose the best ones! The best socks are the ones available at DC Shoes, and you can have them shipped to your doorstep in just a few days!
Comfort and quality: two of the main characteristics of DC Shoes' boy's socks
Boy's slipper socks are essential and DC Shoes' slipper socks for kids are the best in the market! You should try a pair today and you will never want to use anything else! We have ankle socks and long socks so you have what you need according to your activities and your outfit. Take home a few black socks and white socks so you can have some basics for school and to practice your favourite sports! Socks are important and they should always be made of high quality fabrics such as cotton, because it's the only way to prevent excessive transpiration that may generate other problems. But we don't stop at functionality and high quality materials. We also want to create amazingly designed socks that you'll be proud and happy to wear, every day of the week! Don't waste more time looking elsewhere, if you want fun and comfortable socks, you are already at the right spot.
Buy socks online: at DC Shoes' website it's easy and fun!
Don't worry about visiting the shopping centre: everything you need can be found at DC Shoes' official online shop. With a fast and professional delivery service and a friendly customer support team who is ready to answer all your questions, your new kid's socks are only a few clicks away!
Read more
Read less