Skip to products grid selection
We Recommend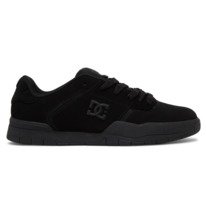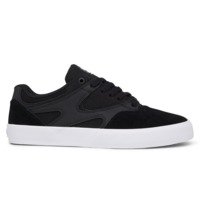 Boys Trainers: Running Shoes For Kids
DC Shoes kid's trainers are the addition that was missing in your wardrobe. Used by professional athletes and designed by a team who understands fashion and performance, our kid's running shoes are the best in the market. Mix and match them with your favourite t shirts, shorts or pants and look great every day of the week. Take your sports practice to a whole new level with DC's kid's trainers; it's no coincidence that so many professional athletes choose to wear our brand: they know that we don't leave anything to chance and that we are committed with our customer's satisfaction. So don't waste another minute and come by our amazing online shop to check out everything that we have for your satisfaction!
Fashion and comfort together in perfect balance: only with DC Shoe's kid's running shoes.
With our boy's trainers, there is no stopping you! Are you getting ready for a race or training for a marathon? Our cool trainers offer you the best features in order to make your training routine easier and your performance on track a lot better. Our trainers for kids adapt to your feet in order to provide a comfortable grip; but we also think about ventilation and we choose fabrics that allow your skin to breathe and prevent excessive transpiration. Be the king of the tracks and take your sports practice to the next level with the latest trainers from DC Shoes.
If you are looking for something versatile and simple, for example to wear at school, we recommend you to check out our plain white trainers and our boy's black trainers, black shoes, or go bolder and choose an amazing pair of all red trainers. We make sure that, within our collection, there is something for everyone, and that's why we have included high top trainers, mid top trainers and low top trainers, so you can choose the ones you like the most and adapt best to your lifestyle and training routines. When it comes to kid's running shoes, nothing beats the quality and comfort that DC Shoes can offer! So don't waste another minute and come get yours today.
Search no more: DC Shoes' kid's trainers are the best!
Our running shoes are made to last: we select materials and fabrics that won't fade or lose shape. Each pair of our running trainers has been tested under a wide variety of weather conditions and terrains to ensure your safety and comfort. Our boy's running shoes have excellent soles to ensure the best grip so you can run freely and fast! The top ten running shoes can be found at DC Shoes' official online shop so don't hesitate to come look around!
Buy kid's running shoes online!
If you are looking for the best pair of running shoes for kids, you have arrived to the right spot. Take a look around and choose your favourites! Our professional and fast delivery service will have them at your doorstep in just a few days.
Read more
Read less