Skip to products grid selection
We Recommend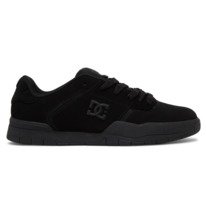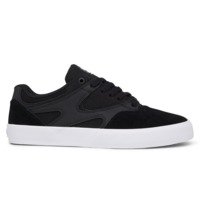 Snowboard Boots
Join the space race with DC's altitude inspired mens snow boots. Built for catching air and taking your slope style stellar, our range of articulated snow boots provide performance focused design born from the roots of our brand. An essential part of your on-hill arsenal, our snowboarding boots make clipping in and carving out a breeze thanks to their comfort tech and ergonomic construction. Offering future thinking solutions for freeride, freestyle and all-mountain addicts, strap in and get ready to shred with our snow boots for men.
SLIDE IN STYLE WITH DC SNOW BOOTS
Offering supreme style and ultimate comfort, DC mens snowboard boots are the foundation of any set up, giving you adaptable flex, quick fix lacing options and pull out insoles that mould around your foot. Creating form fitting designs delivering ultimate comfort, stability and insulation, our snowboard boots are built with a range of flexes to suit the way you ride, always providing supreme style and performance features.
Constructed with premium materials and internal ankle harness tech that locks in your foot when you lace up, each style from our snowboarding boots range comes with an armoury of clever technological firsts that have made us a trusted name in the snowboard game. Sticky on the outside and smooth within, our snowboarding boots for men are like the perfect candy bar - designed to lock into your bindings and give you extra grab power when heading up the hill thanks to their rubbery soles that stick to your stomp pad like gum in your hair. Moving inside, our slip out insoles and booties have been created with moisture-wicking linings that are soft to the touch and versatile to use – all locked into place with adjustable lacing options that mean stepping in and riding out is a fuss-free affair.
Working with global pros and AM stars in-house and on the mountain, our no-nonsense approach to snowboard hardwear and footwear has helped us to create the best snowboard boots in the biz. Never ones to sugar coat the facts, we tell it to you like it is, taking innovation to the next level with all the integrated nuts and bolts you need to own the half pipe. We think the best memories are made from the craziest ideas, that's why we take our skate style to the hill, endurance testing all our snowboard boots in the maddest settings we can think of; whether that's staring down a stair set up that would make your toes curl or nailing a backside five over the hell gap!
BUY MENS SNOWBOARDING BOOTS ONLINE
Make sure you're locked and loaded for your next on-hill adventure with DC's range of men's snow boots. Designed with feel good factor built into every boot, our classic white snow boots and black snow boots are an instant game changer, buy online at DC and get more bang for your buck with heaps of deals, discounts and super fast shipping exclusively at our web store today.
Read more
Read less