Skip to products grid selection
We Recommend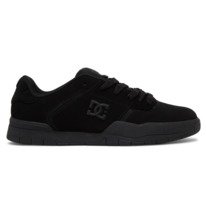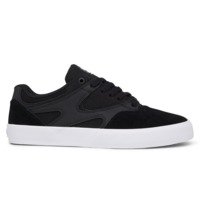 Mens Polo Shirts: Short sleeve & Long sleeve
DC Shoes' polo shirts are an excellent choice for modern men. With colourful patterns and modern designs that add a skate park vibe to any outfit, our men's polo shirts have been designed thinking about guys who speak their mind and are ready to challenge the status quo. If you are thinking about polo shirts and what comes to mind is boring and out of style, then you are not picturing DC Shoes! Each polo that we design has a kick of style and a playful touch that make them original and fun to wear; and all you have to do to get your hands on one of these babies is visit our official online shop! It has never been this easy so you should take advantage now!
Durability and comfort threaded together with the latest fashion trends, only with DC Shoes' men's polo shirts
Our main goal is your satisfaction, and we have years of experience to back us up. With a professional team of designers and tech specialists who are always on the hunt for the latest fashion trends and new generation technologies in clothing, DC shoes designs polo shirts for men like no one has done it before. Aside from our amazing and original prints and patterns, we have a vast selection to choose from –because we know no two men are the same! –. If you come to our online shop, you will find long sleeve polo shirts for men as well as short sleeve polo shirts so you always have a proper solution depending on the weather conditions. If you want colour variety, nothing tops our amazing palette: red polo shirts, black polo shirts and white polo shirts are the classic alternatives, but we have vibrant and bright options as well. Are you looking for a polo for sports? We have them! Try on a long sleeve polo from DC Shoes and never again think about shopping from other brands. We are confident that you will find your match!
Our polo shirts are the best in the market
We take pride in what we do and we test each of our polo shirts against the strictest international quality standards. As a brand that has been setting new trends and goals for the fashion industry, we are at the top of our game and want to continue innovating in each of our collections. This is why, the challenge of bringing a new punch to a classic was one that we gladly accepted, and we are really pleased with the results. DC shoes' long sleeve polo shirts are so comfortable that you will never want to take them off! And the same goes for each of our models and styles so make a smart choice and come take a look at our great collection of polos right now! We can guarantee that you will not be disappointed.
You can now buy men's polo shirts online!
To make things as easy as possible for our customers, we have designed a website that aims to offer the best shopping experience. We have a fun and easy to navigate interface, a very straightforward payment gateway and a friendly customer support team ready to assist you at no extra cost. So don't hesitate any longer and come visit us today!
Read more
Read less