Skip to products grid selection
We Recommend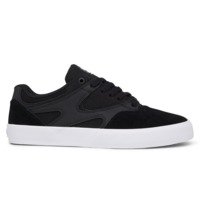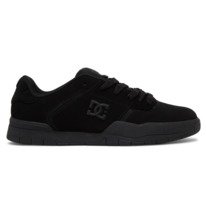 Mens Running Shoes & Trainers
Turning those sweat and glory moments into precision built for the brave, DC has nurtured a legacy defined by its commitment to sports science. Developing a range of running shoes, that are made for more than just track & field: we understand our athletes want more than just a single purpose shoe, that's why we got together to create this selection of mens running shoes for the track and the tarmac. Exceed your personal best in DC's running shoes for men.
KEEP UP WITH THE PACE - MENS RUNNING SHOES
Ok, we'll admit it. The first time we realised we needed a pair of running shoes wasn't at the gym. Designing a selection of mens running trainers that can handle racing for the bus and lapping Bolt at the Olympics, our first eureka moment came to us when we missed the last train. With laces flying into the wind and a heavy outsole weighing us down, in DC Shoes we realised we needed to create a collection of running sneakers for men that could keep up with the pace of the inner city. Turning the daily grind into a challenge, we decided the best running shoes for men should do more than just make it to the finish line, they had to be lean, mean, treadmill machines.
FEEL FASTER WITH DC RUNNING SHOES
Working with a large team of different of athletes and industry insiders, the DC collection provides a wide range of running shoes for every discipline. From mens trail running shoes to stability running shoes for men, our online collection represents the best running shoes for men on the market, fact. We know we're not exactly wallflowers when it comes to repping our gear, but our mens trainers and our sports shoes have been rated as the top training shoes for men by a wide cross section of athletes and professionals. Used in the gym and out on the track, our mens training shoes and mens exercise shoes offer improved comfort, padding and performance features to keep you at the top of your game. Looking at the science behind practical running shoes, we have designed a range of streamlined designs that offer an essential duality. Cut from premium materials, padded with cushioning for better heel support and constructed with a sandwich layering system to offer better cushioning, our running shoes might be built to win, but they perform in the street too.
BUY MENS RUNNING SHOES ONLINE
Want to do better than your average good running shoes for men? Then head over to the DC web store and check out our collection of workout training shoes and mens trainers in a selection of styles. Choose from our core collection of blue running shoes, black training shoes and white training shoes or check out our range of engineered trainers for mens. Whatever you're looking for in your next pair of training shoes, shop from the DC web store and get exclusive deals, discount and offers on shipping when you buy trainer shoes online.
Read more
Read less