Skip to products grid selection
We Recommend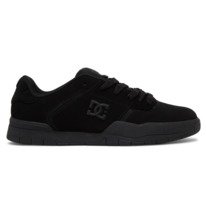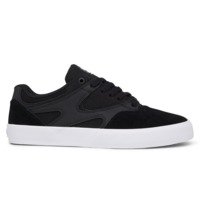 Snowboard Bags & Snowboard Back Packs
Ride the road less travelled with DC's endless winter snowboard backpacks. Created for the sky-high guy with air miles to burn, our range of snowboard bag designs and everyday snowboard backpack looks are developed for a hands free lifestyle. Sorting out your life with clever organisation and space saving innovation, our range of travel essentials are built for the shady shredder who wants first class innovation with altitude cool.
Pack it up with snowboard travel bag styles from DC Shoes
Don't let the bastards grind you down – fed up of lost luggage and cases that looked like they'd been through a crusher, the DC team regrouped and knocked their heads together to think of some new travel essentials that would keep their kit in one piece. Feeling like kings when the rolled through passport control, the first thing we did was create a snowboard bag with wheels. Getting rid of the back breaking work that went into going on our next shred mission, our wheeled snowboard bags and padded snowboard bag designs are the perfect blend of clever cool and bomb proof style – offering ingenious ergonomic design and hammer-tastic protection. For the seasoned pro, we've also created a range of double snowboard bags that make travelling in tandem a fuss-free affair, slide in your best boards and avoid the extra luggage fees thanks to our sneaky two-in-one combos.
Storm-proof snowboarding backpacks
Keeping things strictly snow-2-street, our range of DC snowboard rucksack designs are built for life at the top of the world. Inspired by the concrete jungle and developed for extreme altitude settings, our selection of versatile and targeted snowboard backpack designs are worthy of any shredding adventure. Engineering the best snowboard backpacks for the world's action sports elite, our selection of high capacity bags have been developed for exploring the edge of the world. Designed with adjustable compartments and hands free features that keep things streamlined on the downhill descent, our avalanche ready snowboarding rucksacks and double snowboard bags are created for those once in a lifetime trips where every turn counts. Staying true to our urban roots, our snowboard backpacks are also city-ready too, offering a new backyard look to the daily grind with loud and proud patterns, contemporary camo and go-faster prints that'll make your head spin.
Buy snowboarding backpack designs online
Bringing you the latest in on-hill innovation since way back when, our virtual wrecking crew can get the best accessories and classic snow gear as soon as it lands at our web store. Providing the latest looks straight from our design floor to your door, click, ride and style quicker when you buy online with DC. More than just an outlet for your pre-season essentials, you can also keep up with the industry action and pro news over on our blog. Updating our thread with profiles, videos, interviews and pictures when you head over to the DC store; get deals, discounts and special offers on shipping when you buy your snowboarding gear online at our exclusive e-shop today.
Read more
Read less