Skip to products grid selection
We Recommend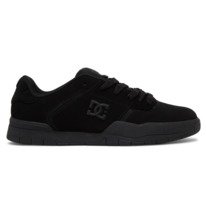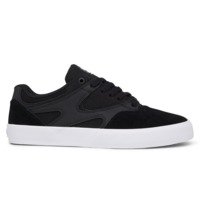 Snowboard Helmets: Mens Head Protection
Heads Up! Coming to you live and direct from whatever hill you call home, DC mens snowboard helmets are built to protect the hardest chargers on the mountain. Bringing you practical innovation for the wildest altitude settings, our range of snowboarding helmets are engineered for fearless powder hounds and snowpark cool cats alike, delivering industry standard technology and innovative design firsts to provide bomb-proof protection all winter long.
Tough nut snowboarding helmets from DC Shoes
A modern-day crown for any king of the hill, our selection of snow helmets are designed for freeride, freestyle and all-terrain riding. Whether you're cutting your teeth on your first powder run or counting your prize money on the downhill descent, our mens snowboard helmets are created for global pros and AM all stars alike. Offering a modern day suit of armour for nosebleed highs and bone crunching lows, the DC wrecking crew are committed to providing ultimate on-hill protection in every alpine setting. A lightweight alternative to your average brain bucket, our light composition blends create nut-cracking, impact-resistant safety with enough comfort to make you think you're dreaming. Versatile and adaptable to suit your riding style, the best snowboarding helmets from DC offer integrated padding and streamlined designs that help them fit under a hood and leave room for your favourite beanie.
Soundtrack your ride with audio helmets
Plug in to play with DC's range of snowboard helmet with speaker designs. Teaming up with the best audio dudes in the business, our cable-free and simple solutions to jammin' on the slopes offer concert grade speakers built into the foam of our mens snowboard helmets. Make every run worth a standing ovation with rock steady innovation that puts the fun back into functionality; our streamlined and light snowboard helmets take the fuss out of putting your playlist on repeat with ingenious technology that's ideal for long chairlifts to the top and tedious t-bars out into the tree line. Working with our team of pro riders to stress test each idea in the most unrelenting conditions, our audio helmets are designed to handle the rough and tumble of all terrain riding, giving you great tunes and unparalleled protection in one handy design.
Buy mens snowboarding helmets online
Take your knocks like a man, but never forget to protect the grey matter with our range of lightweight mens snowboard helmets. Available in a range of styles to suit your mountain aesthetic, we stock a selection of discreet designs alongside loud and proud looks like our best selling red snowboard helmets. Giving you the latest gear as soon as it lands, our online store is locked and loaded with everything you'll need to hit the slopes in style this year. Showcasing the best designs straight from our design floor to your door, check out our exclusive deals, discounts and super fast shipping options – only when you buy online at DC.
Read more
Read less