Skip to products grid selection
We Recommend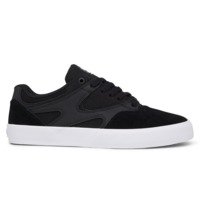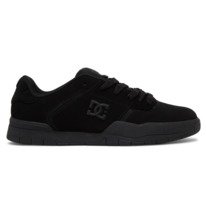 Mens Snowboard Scarves: all our winter Scarves
Staring down the barrel of a gun to give you sharp shooter style from top to toe, DC's range of mens snowboard scarf designs blurs the lines between form and function. Developing a range of hybrid snowboard scarf shapes for the modern king of the hill, our range of wrap up classics has been created to work seamlessly with our hardworking outerwear. An essential part of both your urban and on-hill armoury, our selection of attitude accessories puts bull's eye innovation at the forefront of design.
Slope style snowboard scarf designs
Creating a practical barrier against the elements, DC's range of snow scarf designs and snowboard neck warmers are a functional on-hill layer that keeps the warmth where it should be. Building base layers for the brave, our selection of snowboarding neck warmer looks and classic snowboard scarf shapes work as a multi-functional tool kit against the cold. Spun from the finest all-natural and synthetic fibres, our re-worked classics and old-skool favourites may have been inspired by the streets but, they have been redeveloped for the world's highest peaks. Exploring the urban jungle and the wild outdoors in style, this season is inspired by our pro powder posse and the ingenious accessories they need to touch the sky. From versatile snowboard neck warmer designs to a simple snow scarf – we've got you covered.
Wrap it up with DC Snowboard scarf looks
Starting out as a grass roots crew of core skaters that wanted to take their winter style pro, the DC snowboard team has been keeping things strictly no-comply since way back when. Burning bridges on the way to the top, our take on urban freezer style has created a new breed of powder junkie that blends his favourite kerbside separates with technically advanced outerwear. Staying on this fresh winter tip, we have created a range of everyday snow scarf designs that unite urban aesthetics with altitude innovation. Bringing industry knowledge to a new frontier, snowboard scarf designs are being pushed further to give you more. Better than your gran's itchy knit, our range of high tech shapes and styles are inspired by a new kind of icy environment – the street. Designed in sync with the pros that demand daring designs for the commute and the chair lift up to their favourite hill, our stylish scarves are mountain ready and kerbside steady – offering the perfect compromise between cutting edge engineering and laid back park style.
Buy mens snowboard scarf kit online
Giving you maximum bang for your buck, the DC snow shop is stacked with snowboard scarf ideas to update your on-hill look. A wallet-friendly way of ensuring ultimate warmth and storm protection in any unruly setting, our selection of synthetic and all natural designs are ideal for everyday styling and mountain riding. Get more for your money when you buy online at the DC web store; open and ready for business, log on and get exclusive deals, discounts and offers on super fast shipping – only when you shop at DC.
Read more
Read less