Skip to products grid selection
We Recommend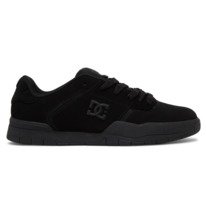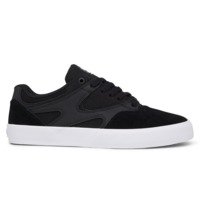 Mens Snowboard Socks Collection
Taking every part of your on-hill armoury seriously, DC has created a range of form fitting mens snowboard socks. Created to feel like a second skin and work like a tech interface between your board and feet, our range of anatomical mens snow socks are built on a practical progression that harnesses the power of form, fit and feel to create the finest heat retaining, moisture wicking, awesomely fitting socks you've ever worn. Bulk free and ready to ride, step in and slide out, welcome to DC's range of snow socks.
MAXIMUM PERFORMANCE MENS SNOWBOARD SOCKS
The catalyst that made us think further about our base layers, bad socks can ruin your ride. Spun from the optimum blend of technical synthetic and comfortable natural fibres, our selection of performance snowboard socks looks past the conventions of classic design to create a range of athletically powered accessories that improve boot to heel integration and muscle mass regeneration. Looking at the science behind the sport, our DC snowboarding socks are used by some of the world's most iconic snowboarders. Shaped with protective panelling that avoids action induced chafing and protects shins and heels against all-day riding, our mens thermal socks are a smart union of comfort tech and performance feel. Crafting clever alternatives to traditional designs, our form fitting socks are inspired by the needs of our global pros and AM all-stars. Using the latest innovative stretch fibres and efficient tech padding, our smartwool snowboard socks fight off the frost bite due to their insulating properties and elasticised design that helps them stick to your skin like a modern suit of armour.
TRICKED OUT MENS SNOW SOCKS
Strapping in never felt so good with the best snowboard socks from DC. Designed to work in unison with our ergonomic snow boot construction, our range of thermal socks for men are a smart update on your top drawer favourites. Designed from a performance-minded blend of fabrics that improve comfort, breathability and odour control (there's a reason you're always solo in the boot room you know), our selection of mid-weight snowboarding socks have been rated the best warm socks thanks to their targeted panelling and rub-free feel. Packed with subtle detailing that makes all the difference, our range of mens snowboard socks keep you at the top of your game when reaching new heights, blending pro-approved innovation with ergonomic shapes that make sense.
BUY MENS SNOWBOARD SOCKS ONLINE
Marching our way to the top with a range of targeted snowboard socks that work in unison with our pro snowboarding boots, our selection of mens thermal socks and snow socks look at the shape and the science that can help you go further. Designed to keep you cool and comfortable from the first lift to the last, our wide selection of mens snow socks is available online at the DC web store. Packed with exclusive offers for our virtual DC crew, go online today and discover deals, discounts and offers on super fast shipping – only when you shop at DC.
Read more
Read less