Skip to products grid selection
We Recommend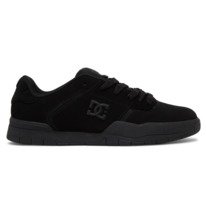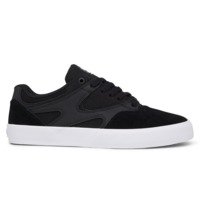 Mens Tank Tops: our Sleeveless T-shirts
If you want a great tank top, you need to check out DC Shoes. For men's tank tops that bring the skate park vibes to a whole new level of style and fashion, there is nothing better than to have a few men's tank tops from DC in your wardrobe. As a brand with decades of experience and a proven track record of customer satisfaction, we won't stop at anything to offer you tank tops for men that are close to perfection. From a team of pros who work together in designing dynamic and fun tank tops, you can only expect something brilliant, and this is exactly what our collection of men's tank tops is all about. Don't waste another minute and comet take a look at our great selection of tank tops for men!
For great quality at affordable prices, only men's tank tops from DC Shoes
A brand built by passionate skaters, DC shoes has always been ahead of its time. We don't like limits or boundaries, and we are always looking for innovation. If this resonates with you, then you are a DC guy, and you need to check out our amazing selection of men's tops that will allow you to make a personality statement at every occasion. Stand out from the crowds and be yourself. Choose from singlet, men's fitted tank tops, men's long tank tops or a sleeveless top, and mix and match them to have different and original outfits every day of the week. Because you should have room to choose what you want to wear and how, come around our website right now and start building your dream wardrobe by adding a few gym tank tops or a great sleeveless tank top to feel fresh and ready for any challenge that life brings your way. With vibrant colours and prints, or the classics: black tank top, white tank top and grey tank tops, the only limit is your imagination! Don't waste your time with rookie brands that style don't get you. We have been around for a long time, and we can surely offer you the best men's tank tops in the market.
Smart men choose their tank tops at DC Shoes!
No one likes a tank top that has lost its shape and no longer fits properly. Even worse: colours that fade after the first wash. For DC Shoes, no detail is minor, and we make sure you get only the highest quality fabrics, those that offer the highest colour and shape retention. But to make sure that each of our customers is satisfied, we test each of our tank tops for men against the highest quality standards and in a wide variety of circumstances. Don't hesitate any longer: if you are looking for tank tops, the only place to get them is DC Shoes' website
Buy men's tank tops online today!
To get DC shoes' tank tops for men, all you have to do is come visit our official online shop. You can browse our collection, select your favourite ones and have them shipped to your doorstep in just a few days. Our friendly customer support team is ready to guide you in every step of the process, and it has no extra cost! For the perfect shopping experience, come to DC shoes online shop and prepare for a pleasant surprise!
Read more
Read less