Skip to products grid selection
We Recommend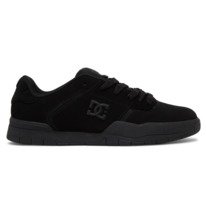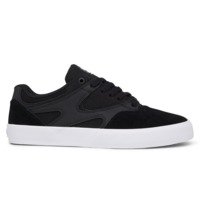 Mens Snowboard Thermal Base Layers
Redefining on-hill action with badass base layer designs built from the inside out, DC is changing the way you ride with a range of snowboard base layer looks that blend the latest breathable fabrics with fresh styles to keep you flying high from the first lift to the last. Bringing you the best second skin tech and touch-me-feel-me comfort, our light mens thermal base layer tops and bottoms are designed for the ride – wherever gravity takes you.
Super functional snowboard base layer looks
An essential layer of defence in your battle against the elements, the DC crew are back again this season with a selection of fresh threads that showcase cutting edge technology and lounge-ready styling. Going skin deep to bring you clever layering options that beat the cold, our comfortable first layers are the pro rider's secret weapon to all day endurance. Inspired by the needs of our team riders, old skool thermal base layer designs worked great at keeping the heat in but, their synthetic fibres and heavy construction made riding hard feel like sitting in a sauna. To counteract the sweat factor, we answered that age old question – what to wear snowboarding and created a range of base layer tops and base layer leggings that wick away moisture more effectively. Offering ergonomic panelling and anatomical seam placement alongside breathable fabrics, our base layers are a future thinking alternative to everyday designs– offering versatility and breathability in any environment.
Multipurpose mens thermal base layer options
Understanding our DC riders is what has kept us top of our game - and developing cutting edge snowboard outerwear and accessories that meet their needs has helped a new generation of snow shredders touch the sky. Since we first swapped the city streets for the mountain's highest peaks, we've been a driving force in the world of urban snowboarding, creating clever alternatives to boring basics. Engineering a selection of intelligent layering options in collaborations with some of the world's most talented product developers, we look at the science behind the sports you love, creating performance classics for the half pipe hopeful and our pro posse alike. Working hard to create breathable, waterproof and moisture wicking mens base layer designs that offered just the right amount of protection, our pros quickly repped them as the best thermal base layer alternatives in the biz, and the rest of the snowboarding scene were right behind them.
Buy snowboard base layer alternatives online
Moving our bricks & mortar experience online, our international wrecking crew can now shop at home to get the latest DC mens base layer designs. Offering a range of multi-functional separates built to move mountains, our light and practical layering options offer unrivalled protection from the cold and essential moisture management capabilities to keep you feeling fresh all season long. Available as short or long sleeve base layers, our pro-approved designs blend kick ass innovation with our anti-hero sense of style. If you're looking to kit up this winter, plug in and hit up our web store for exclusive deals, discounts and offers on shipping – only at DC.
Read more
Read less