Skip to products grid selection
We Recommend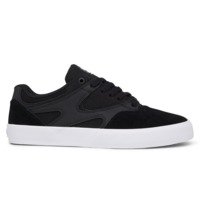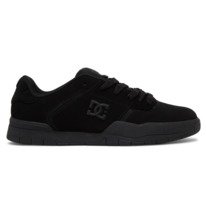 Skate Clothing: Complete Skateboard Clothes Collection
Turning needle in thread to a movement led by street shreds and ramp champs, DC is the brand that brings skating culture back together. A group of thrashers given a second home, the DC pro-team has mobilized a wrecking crew bred on bowls and back streets. Creating something that speaks to our shady soul, our collection of skate clothing brings the wastelands of the urban skate scene to the front row. Designing and developing skate clothes that send a message, our everyday designs are a suit of armour made for rough riders and midnight mavericks.
urban rewinds – DC Skate Clothing
It all started with a printed tee and a skate crew looking to band together. A bunch of guys hanging out in the skate park, we decided to put our ideas into motion and start a rebellion fed on high ideas and sublevel style. Creating a range of cool skate clothes that rep a new street vibe, our selection of skate clothes online bring together professional skaters to create a line of the best skate clothes designed and developed by industry insiders and skating all stars. Connecting the dots between a growing subculture and a pumping urban skate scene, DC has made a legacy built on the backs of that simple addition. Now one of the most respected skate clothing brands on the street, our mens skate clothes and kids skate clothes celebrate a grass roots reaction to a sport on the rise. Turning everyday designs into precision power tools, we're innovating and evolving to give you action-focused skate clothes without the hype.
Street level skate clothes
Super fly in and out of the half pipe, our garage band approach to this year's hottest gear has inspired some of the sickest threads, collaborating with a creative cross section of industry insiders, product gurus and wanted warriors hiding out in the urban jungle. Subverting the streets with our own style of ride or die culture, we are a generation inspired by the rise of skating and the 69 style left by SoCal kids on the block. Influenced by the urban sprawl but developing designs for athletes, our range of skate t-shirts and cool skate hoodies fight back against the status quo. Showcasing a collection of no-comply classics, our skate trousers and skate sweatshirts offer something that gives you upper cut style and endless functionality. Bringing skate clothing back down to street level, our skate clothes symbolise an inner city riot where we reclaim the streets as our own. Pick up your board and join the movement.
Buy skate clothing online at DC Shoes
Building an army of everyday athletes, the DC skate crew is here to take over your back yard. Backing up our fighting talk with a range of skate clothing designed for the challenge, our skate clothing shop online is locked and loaded with everything you'll need to start a riot. Offering a wide selection of the best skate clothes, check out our latest drops straight from our design floor to your door. Buy online at the DC skate shop and get exclusive deals, discounts and offers on super fast shipping when you shop skate clothing – only at DC.
Read more
Read less