Skip to products grid selection
We Recommend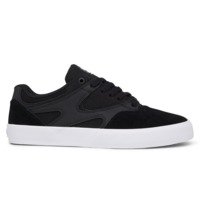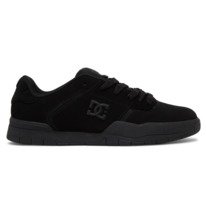 DC Shoes Womens Socks
Kicking up dirt and never toeing the line, the DC crew are back and better than ever this season with a range of womens ski socks that redefine mountain performance. Designed for the adventure athlete with a rebellious sense of style, our selection of womens ski socks are built to offer the best in-boot warmth, protection and support. An essential part of your winter armoury, push your luck in the latest snowboard socks and ski socks from DC.
Kick it in womens ski socks from DC
Bringing professional snowboarding to its knees, the DC snowboarding crew represent a new breed of on-hill home girls – defending their turf with a selection of cutting edge snowboarding gear and accessories that kick ass. Designed for the fierce female athlete with an eye for style, our selection of womens ski socks are developed with performance in mind. Pre-formed with integrated compression zones to improve circulation and reduce chafing, our womens wool socks and snow socks have been custom-made to suit the female form. Engineered for riding high, our durable and comfortable snowboard socks are an essential layer that puts form, fit and feel good factor first. Spun from the finest all natural and synthetic fabrics, our ladies ski socks provide a super soft cushion that offers essential support from heel to toe.
Streamlined ladies ski socks
Supporting a subculture of wilderness warriors on their quest for total world domination, DC has created an inclusive community of young riders and established names looking to change the snowboarding scene. Starting out as a crew of urban sliders fed up of borrowing from the bros, the DC girls got together to create a crew that designed clothing and accessories that respected the female form. Offering some of the best ski socks for all-terrain riding, our revolutionary heated ski socks are the warmest socks around. Created for powder chasing in the unknown, our professional riders count on the warmest ski socks when they're exploring the backcountry- resting assured that our high-tech and super soft designs will fight off the frostbite, no matter how far they wander. Working in both disciplines, our ski socks are also rated as the best ski socks by world famous free skiers and risk takers around the globe. Loved for their breathable technology that keeps boots feeling fresh when you're pushing your limits, our rider specific designs for both snowboarding and skiing are an essential part of your winter arsenal – creating extra comfort for all-terrain riding.
Buy womens ski socks online
Blending hardworking innovation with rider-approved design, our selection of ladies ski socks are developed with cutting edge tech woven into their design DNA. Kitting out boarders and skiers alike, our selection of heat retaining and breathable womens ski socks and snowboard socks are designed with full mountain functionality. Plug in and join the online revolution when you shop at the DC web store, plus you can bag a bargain when you take advantage of our exclusive deals, discounts and offers on shipping – only at DC
Read more
Read less