Skip to products grid selection
We Recommend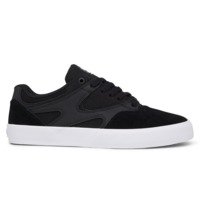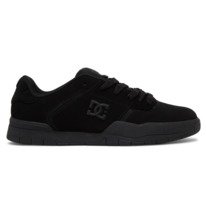 Bikinis & Swimsuits: our bathing suits
If you are on the hunt for a new swimsuit for women, DC Shoes has the perfect collection. With a pinch of irreverence and all the cool vibes of the skate park, DC shoes has managed to create a line of women's bikinis and swimsuits for women that has something for every taste and need. We strive to design for modern women who are ready to push their personal boundaries and achieve new levels of performance. This is why, our swimsuits for women comply with the strictest international standards of quality, and one of the main reasons why we have a proven track record of customer satisfaction. Why settle for brands that give you less? You deserve the best, and the best is only at DC Shoes' website, so take a look today!
Performance and style woven together in our women's bikinis
For the perfect style at the pool or the beach, you need to get your hands on DC Shoes' ladies' swimming costumes. As experts in designing and manufacturing ladies' swimwear, we know what you need in your bikini or one-piece swimsuit, and we won't stop at anything to bring it to you. If you are looking for women's bikini sets we have a vast selection to choose from: bandeau bikini, padded bikinis, triangle bikinis and micro bikinis can be found in our collection; as well as neoprene bikinis, Brazilian bikinis, crochet bikinis and strapless bikinis. As a brand that has been on the scene of beachwear for women during decades, we have all the experience that is required to bring you excellent items, and we understand that each woman wants different things. For your comfort, we have push up bikinis and high waisted bikinis, but if you are looking for something different and edgy, you should definitely take a look at our one piece swimsuits and monokinis. For a sexy bikini, try the classic black bikini or a simple and chic white bikini. When it comes to women's swimwear and bikinis for women, we have all you have ever dreamed of at DC Shoes' online shop.
For durability and added functionality, choose ladies' swimwear from DC Shoes
For women's swimwear there is no place better than our official online shop. As a team of badass designers and tech pros who are committed to quality, DC Shoes continues to innovate and set new trends. For the most modern and well constructed swimming costumes, you need to visit our website and find out which one is the best for you. Don't waste your time with rookie brands who are still figuring out their style; trust us because we are experts and because we know how to guarantee customer satisfaction. Don't hesitate any longer: you work hard and you deserve to have the best. Shop today for swimwear at DC Shoes website and be prepared for several pleasant surprises!
Shop online today, get your swimsuit for women at an amazing price!
Come visit us at our DC Shoes online location and get ready for a great ride. With information about the sports world and the latest fashion trends, our website is much more than just an online shop. Take home a few bikinis by just choosing, paying and having them delivered to your doorstep! Shopping for women's swimwear has never been this easy!
Read more
Read less