Skip to products grid selection
We Recommend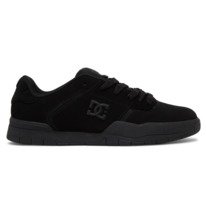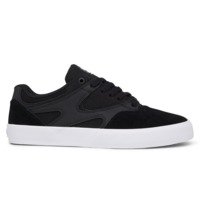 Womens Dresses: our long & short dresses
To add a feminine touch to your wardrobe, there is nothing better than to have a few DC Shoes women's dresses and skirts for women. For a perfect selection of skirts and dresses, you have to visit Roxy's website and check out our amazing collections. With the quality and comfort that you already know and love, DC Shoes' collection of women's dresses has a wide variety of styles and lengths, and you will surely find a few to call your new favourites. Our skirts are versatile and stylish, and all you need to do to add a few to your collection is to buy online today!
Classy, comfortable and fun: DC Shoes' skirts and dresses
DC Shoes has dresses for women suitable for any occasion. We strive to offer you the best quality, and for that we have a team of professionals that work together in researching the latest fashion trends and the best fabrics. Our amazing collection puts together a variety of styles and textures to give you room to choose and mix and match in order to create a wide variety of outfits. From shirt dresses for women to a perfect sweater dress, we have made a real effort in order to meet the demands of all women. Find breezy and light short sleeve dresses, or cover up with a long sleeve dress. Our maxi dresses are the embodiment of comfort; you should try one today! Women's maxi dresses are a huge fashion trend right now, and ours are the best in the market. We also have a wide variety of colours to choose from: red dresses for women, white dresses for women, or a perfect burgundy dress are just a few of our options. For women's dresses there is no better choice than DC Shoes, so don't waste another minute and get your dress online today!
Stylish and versatile: DC Shoes' skirts
For the perfect assortment of women's skirts, the place to look is DC Shoes' official online store. We have classics like tulle skirts, tartan skirts, or a stylish leather skirt to add to your wardrobe, but if you are looking for something with a skate park vibe and a lot of attitude, check out our skater skirts. We have denim skirts to mix and match and create hundreds of fun outfits, and our denim skirts for women are made of high quality denim to ensure a durability. A great personal collection of skirts must include a variety of lengths. We have short/long/mini skirts so you can have a few of each! Looking for a great maxi skirt? We have them! We also have midi skirts and up skirts, so the choice is all yours and the possibilities are endless. As a brand with decades of experience and a proven track record of customer satisfaction, we are definitely your best bet. Don't waste your time with rookie brands, buy from the experts!
Buy dresses and skirts online today!
For a great shopping experience, you need to come visit our DC Shoes website. Chock-full of valuable information and tips, it's much more than just an online shop! Our interface is user friendly and our payment gateway is straightforward and secure, so your new skirts and dresses are only a few clicks away. Don't hesitate any longer and vit us today!
Read more
Read less