Skip to products grid selection
We Recommend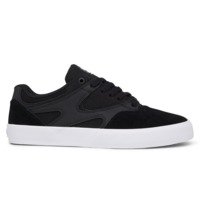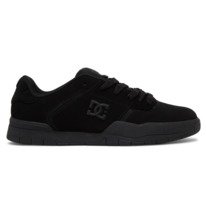 Womens Running & Training Shoes Collection
Putting style in every stride, DC's collection of running shoes for women represent a shared passion that puts women first. Firing from the starting line, we've created a selection of precision engineered running shoes that blend our inner city knowledge with all the industry savoir faire that turns learners into legends. Working with some of the world's best female athletes, our womens trainers unite fashion and function to create a range of kick ass sports shoes for the woman with one foot in tomorrow.
HARWORKING INNOVATION – DC RUNNING SHOES FOR WOMEN
We're not ones to wait around for a good idea to fall from the sky, instead we're innovating at street level, creating kicks that fight back against the every day. Designed for the active woman in her element, our selection of running trainers are geared for gold. Developed for the track and the treadmill, our selection of women's gym shoes offer unrivalled support and cushioning to help you push your personal best. Focused on the science behind the sports you love, DC's range of gym trainers and womens running trainers have been designed to improve the form, fit and feel good factor of every step you take. Trailing some of the most inventive new materials and fabric compositions, our ladies trainers are rated as the best running shoes thanks to their ergonomic profiles and comfort in-steps. Worn from the commute to circuit training, DC womens running shoes offer the urban nomad a chance to combine style and superior performance thanks to our hardworking innovation and low-fi designs.
FROM SWEAT TO GLORY – DC RUNNING SHOES
Creating connections across the sports industry, DC might have started out as a hardcore skate company but today, we represent a wider born-2-ride movement that encompasses a community of sporting legends and modern day mavericks. From free running teams looking for flexible and forgiving ladies running shoes to sweat and glory gym addicts searching for a multipurpose pair of women's gym trainers, DC's commitment to quality and our design DNA is helping athletes and aficionados find their flair for sports styling. Creating something that surpasses average good running shoes for women, we offer streamlined designs that put fitness at the forefront of design – turning training into an all-terrain game.
BUY DC WOMENS TRAINERS ONLINE
Engineered for performance but designed for lifestyle, our selection of running trainers combines our skate knowledge with some of the leading market breakthroughs in design and construction. Offering the best running shoes for women in a variety of different disciplines, our selection of colourful and classic designs range from black trainers womens to neon street styles. Making it past the finish line and into your daily wardrobe rotation, our womens trainers are a versatile and contemporary take on classic silhouettes. Providing better heel and footbed support that we have perfected over years of skate-industry integration, we know what makes a great pair of running shoes, don't believe us? Then head over to our running shoes page and check out all the info on our athlete-approved designs. Buy your next pair of women's trainers at DC and get exclusive deals, discounts and offers on super fast shipping – only when you shop online at DC.
Read more
Read less