Skip to products grid selection
We Recommend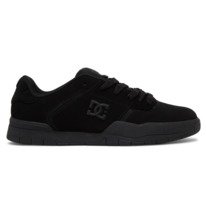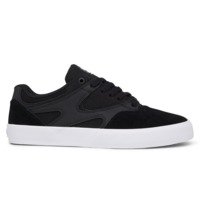 Womens Snowboard Beanies: all Winter Hats by
Mixing the subculture of female snowboarding into a mainstream mash up of good vibes and girl gangs, the DC powder posse has been creating badass snow accessories and snowboard beanies for our creative crew of riders since way back when. Supporting a sisterhood of streets to peaks players with a hunger for the white stuff, our fashionable and functional womens snowboard beanies are built for the wild child with an unrepentant sense of style – let's take back the snow park in show-stopping mountain accessories designed for the new downhill diva.
Shred in style with womens snowboard beanies
Breaking down the boundaries that separate women from the sports they love, the all-girl DC crew were fed up of feeling left out of the professional snowboarding scene and borrowing their brother's kit to hit up the hill. Instead of quitting and taking up a sport that would make our mum's happy, we got busy into the heart of DC HQ and started designing a range of snow hats, snow beanies and engineered outerwear that represented the fearless female rider! Discovering our own path to the top of the competitive leagues, DC snow hats and accessories have been instrumental in giving our wolf pack the confidence and killer instinct to push their personal best. Working with some of the most talented women in the industry, the DC snowboard aesthetic isn't about stealing styles from the boys – it's about creating original designs inspired by the women that rock our world.
No brainer stylish snowboard beanies from DC
A journey of self discovery that has helped us grow into an international movement, the DC crew has taken women off the sidelines and put them at the heart of the action, kicking ass and breaking records in some of the most demanding terrain on the planet. Proving that incredible athletes don't have a gender, our performance designed womens snow hats are just one small piece of the giant DC puzzle, bringing form, fit and feel good factor together to create a range of outerwear and accessories tailored to the female form. Lovingly crafted with a gritty inner city edge, all of our DC designs symbolise our urban soul by blending concrete classics with on-hill innovation – cutting through the hype to bring you stone cold cool womens snow beanies with a whiplash attitude to winter styling.
Buy womens snowboard beanies
Bringing you the best DC snowboarding gear straight from our design floor to your door, the DC web store is stacked with all the latest winter snowboarding hats from our dedicated women's collection. A fashion fix for on-hill action or after park style, our selection of snow hat styles are ideal for snowy days and riding high – wherever the adventure takes you. Buy online today and take advantage of our exclusive DC deals, discounts and offers on super fast shipping for all of our virtual wrecking crew. Discover the best DC has to offer and shop today for a range of limited offers only when you buy at our store.
Read more
Read less