Skip to products grid selection
We Recommend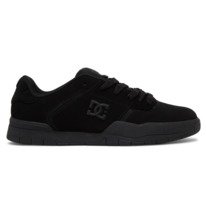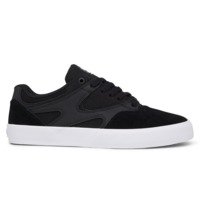 Womens Snowboard Thermal Base Layers
A most-wanted girl gang of all-mountain marauders with a taste for the freshest styles, DC has created this range of creative womens base layers for the untamed wilderness warrior. Built on our passion for performance innovation and unconventional design, our snowboard base layer looks blend urban aesthetics with tech rich product development. Created for park princesses and backcountry babes alike, our thermal base layer designs are engineered to give you ultimate protection against the elements.
Wrap up with DC womens base layers
Weather the storm in style with DC's range of thermal base layer looks. Created with adaptable profiles that improve perspiration control while keeping you cosy when you need it most, our base layer tops and base layer leggings offer an essential shield against the storm. Suited to blue bird riding and sub zero sliding alike, our base layers are designed to double up as insulators and moisture managers. Cut from clever synthetic and natural fibre blends that do the hard work for you, our comfortable and convenient long sleeve base layer designs are the ideal answer to what to wear snowboarding. Created to work seamlessly with our women's outerwear, all of our women's thermal layers and protective layers are custom made to suit high-velocity riding and all day styling. Using the inherent properties of blended materials, our womens base layers provide essential warmth under mountain outerwear and improve movement due to their integrated stretch tech.
Snowboard base layer alternatives from DC
Voted the best thermal layer looks by an international team of pro athletes and aspiring young guns, our thermal base layer options offer a mix n' match approach to on-hill comfort. Getting rid of frumpy designs and big ass baby grows, our base layer leggings and thermal base layer tops make stripping off a stylish affair. Worn under your snow pants or paired with a chunky knit and snow boots after the sun goes down, we've designed an armoury of warm alternatives that look, fit and feel damn fine. Weaving discreet tech into the fabric composition, our body-hugging designs are the ideal compromise between fashion and functionality – leaving you free to style it out in fresh layers all season long.
Buy womens thermal base layer looks online
Offering you more than just killer slope style, our online platform is also a virtual space to connect with our worldwide community. Offering you the latest industry news, profiles, interviews and style advice from the pros themselves, get online and join our crew!
Giving you more of what you love, the winter snow selection is live and ready to buy online. Stacked with shady styles and old skool classics, you can shop at the DC snow store and get the latest gear from the comfort of your couch. Pimpin' your ride with frosty threads and hard as nail design firsts, our thermal base layers are no exception, check out our selection of mix n' match separates and hybrid layering options today and get exclusive deals, discounts and offers on shipping when you buy online at the DC store.
Read more
Read less