Skip to products grid selection
We Recommend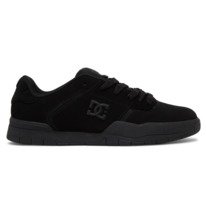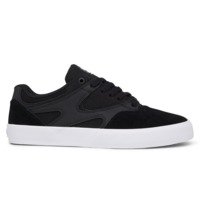 Womens Snowboard Collection Autumn / Winter 2024
Carving out a community of likeminded ladies with a need for speed, the DC wrecking crew is back with a new collection of #crewlove looks for the wilderness warrior. Bouncing back with our own approach to mountain wear, we're shredding up the scene with a range of womens snowboarding gear that bites back against candyfloss cute. Cutting the hype to give you a selection of stone cold classics straight from our snowboarding squad, our womens snowboard clothes celebrate a sisterhood of soul riders looking for that next white winter fix.
New year - New collection from the DC Crew
A slideways sorority of on-hill home girls tearing up the snowboarding scene, our new snowboard collection represents a new vision for women who want to ride in style. Throwing out the pretty pink garbage and giving you a selection of concrete classics with a high tech edge, our ladies snowboarding clothes aren't borrowed from the boys, they're custom made by a subculture of soul sisters looking to breakthrough in styles that really kick ass. Starting out as a band of boarders without a brand to call home, the girls behind the DC movement now sponsor an ever evolving girl gang made up of some of the most notable names in professional snowboarding. Rooted in serious girl power, our vision for the future of snowboarding is pushing us to create cutting edge designs dedicated to the way you ride.
Feel fly in womens snowboarding gear from DC
Banding together to create an on-hill revolution, our womens snowboards, outerwear and accessories represent our ride or die attitude – bringing board sports back to the masses with dedicated womens snowboard jackets, winter hats for women, snowboard goggles and more. Sounding off our own sense of style with a revolution told through needle and thread, our band of boarders look to the science behind snowboarding to bring you redefined profiles suited to the female form. Collaborating with talented product innovators and creatives from across the globe, our comprehensive selection of mountain wear and accessories ranges from womens snowboard pants, snowboard helmets, womens snow boots and snowboard bag styles that will keep you looking fly and feeling fine from the first nose grab to the last!
Buy the new womens snowboard collection online
Head over to the DC web store and shop this season's new collection for the finest threads straight from our design floor to your door. Ideally suited to the peak to park player looking for reedited classics, our selection of womens snowboarding gear is shaped to suit you, offering a mix n' match mash up of seasonal classics and cutting edge statement styles. Travelling the globe on the search for something special, you can check out all the action as it happens by following our pros and AM all-stars on the DC blog. Plug in for previews on the latest news, reviews, profiles and interviews with the guys on the ground when you shop at our store. Buy online at the DC web store and discover our exclusive online deals, discounts and offers on super fast shipping – only when you purchase items from our womens snowboard clothes collection at DC.
Read more
Read less