Skip to products grid selection
We Recommend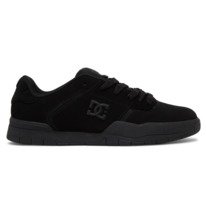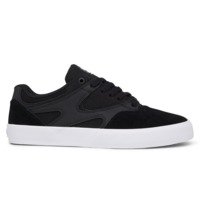 Baby Clothes: New Born Baby & Toddlers Clothing
Are you aware of the fact that DC Shoes has an amazing collection of toddler clothes? If you haven't yet seen our selection of baby clothes, you are up for a pleasant surprise. With all the spirit of the skate park translated into cute and stylish toddler clothes, we are stepping up our game and offering you even more than before! We know what we are doing and we have a great team of pros who is always actively researching fashion trends and tech innovations in clothing, so your toddler's clothes are made by experts. If you want to get the best quality for your little one, you need to check DC Shoes' collection of baby clothes today! And you don't even need to leave your home, because the entire collection is available to buy online!
For comfortable and happy babies, get baby clothes from DC Shoes
For a great start in life, toddlers need clothes that allow them to move freely and discover the world around them. As experts in fashion and clothing manufacturing, at DC Shoes we understand that toddler clothes need to have specific characteristics, such as soft and breathable fabrics and added safety features. We strive in designing the most complete collection of toddler clothes, and we are happy to say that we have everything you may think of. From toddler shoes to toddler clothing, you will find the best quality in each item and your baby will thank you every day! To get the best for your toddler, you no longer need a long trip to the shopping centre. At DC Shoes, we have put together an amazing website, the best baby clothes are available to buy online. A perfect shopping experience that requires almost no energy and that can be done from the comfort of your own home! For baby and toddler clothes online, your best choice is DC Shoes.
Durable, soft and cute! DC Shoes' baby clothes
High quality baby clothes share the same characteristics: they are made from high quality fabrics to care for the baby's soft and delicate skin. Fabrics should also have excellent colour and shape retention, because you might need to wash them a lot! We know our game and we have been creating high quality baby and toddler clothes for a long time. If you are looking for the best baby clothes and the best shoes for toddlers, there is no better place than DC Shoes' online store. With a vast selection to choose from, we have options for everyone! To get baby clothes online, make DC Shoes your destination and enjoy the perks of being a part of our online community: we have great deals and discounts available! Don't waste any more time and start browsing our amazing collections today!
Buy baby clothes and toddler clothes at DC Shoes' online shop
We care about your shopping experience and DC Shoes' official online shop offers an easy to navigate interface, a straightforward and secure payment gateway and a friendly customer support team to answer all your questions. Our baby clothes and toddler clothes are all available at our website, and you can trust our professional delivery service to bring your packages to your doorstep in just a few days. What are you waiting for?
Read more
Read less