Skip to products grid selection
We Recommend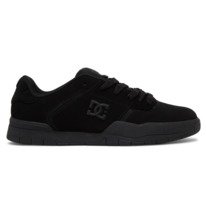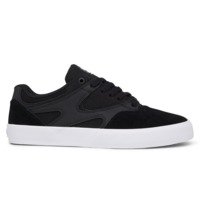 New Born Baby & Toddlers Collection
When they're born and bred to rip and shred, it's never too early to get your little ones on the program with DC's selection of baby clothing. Breaking with tradition to give you something that really rocks, our range of baby clothes fight back against cute and cuddly stereotypes to offer a collection of fun and functional baby fashion and toddler clothes that blend super soft fabrics with kick push credentials.
BABY CLOTHING THAT'S ANYTHING BUT BORING
Learning to run before we could walk, DC has never done things the right way round. We never read the instructions but end up with something that's pretty awesome anyway. That's how our baby clothes line came about. Tired of sending our kids to pre-school with embarrassing fluffy bunnies and baby bears, we decided to head down into the DC basement and make something that represented our skatey soul. The result was this collection of cool baby clothes and toddler gear. Designed with our signature DC design aesthetic, our baby clothes are sicker than your average, creating confident designs that defy the status quo. From head banging prints to powerful neon hues, make sure they're the best dressed at playschool in DC's badass baby clothes.
BADASS BABY CLOTHES
At DC, we're just a bunch of big kids with the passion to turn huge ideas into tiny tech. Working with mums and dads across the world, we know how boring buying adorable baby clothing can be, that's why we decided to create a selection of kick ass cool baby clothes that blend our rebellious skate 2 live sense of style with all the care and practicality of a specialist baby clothing outfitter. Turning up the tempo on design and street style, DC has provided this collection of trend baby clothes for 0 and up. Working with our in-house stylists and kids' specialists, our fashion baby clothes and funky baby clothes are created for parents that couldn't care less about the latest pre-school styles and cute baby clothes, they're looking for confident classics that fight back against the norm. If that sounds like the kind of radical rebellion you're looking to embrace when your little monster arrives, why not head over to the toddler clothing page and check out all the latest baby girls clothes and baby boy clothes along with a line of unisex baby clothes for those of you who like a surprise!
BUY DC BABY CLOTHES ONLINE
From finding their smile to taking their first steps, every part of your baby's progression should be supported and nurtured by the right baby clothing. Creating a selection of baby clothing that ranges from newborn baby clothes, right up until they're ready to try their first pair of skate shoes, our selection of baby boy summer clothes, baby girl summer clothes, baby winter clothes and baby autumn clothes are ideal for those important moments between the seasons. Buy baby clothing online at DC and get exclusive deals, discounts and offers on super fast shipping, only when you shop at the DC web store.
Read more
Read less