Skip to products grid selection
We Recommend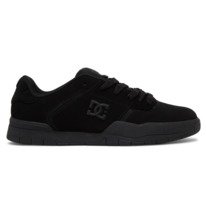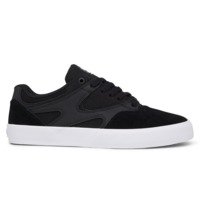 Childrens Accessories complete Collection
DC Shoes' amazing collection of children's accessories has everything you need for every day of the year. Look great, feel comfortable and seize the day with our collection of boy's accessories, which has been designed to make your life easier and fun! We care about details and we prioritize quality, so our materials and fabrics have been carefully selected to offer a new level of comfort and durability. And, because we know that you are looking for style and originality, we work closely with skateboarding professionals who help us add a pinch of style to everythign that we make! DC Shoes has decades of experience: we are one of the pioneer brands in creating gear and accessories for skaters, and now everything can be yours! The only thing you need to do is head to our website right now and pick your favourite items! What are you waiting for?
Write your own rules with DC Shoes' boy's accessories
Who said that weather determined what you can and cannot do? At DC Shoes, we have created a line of accessories to make sure you are free to do what you love, no matter the weather conditions. That is why we propose children's hat, gloves and scarf sets to keep you cosy and protected during cold days, as well as our great beanie hats. But if what you want is to enjoy the summer vibes, we have children's hats and children's sun hats, so you are always protected and fresh! With DC Shoes' collection of boy's accessories, there is no stopping you! Enjoy your freedom, seize your day and find new ways to have fun with DC Shoes! At our official online shop, you can even take advantage of exclusive deals and discounts that you will not be able to find anywhere else. Don't hesitate any longer and choose your children's accessories today.
Smart children choose DC Shoes boy's accessories
Challenge all the rules and set new style standards with our great selection of children's accessories. For us, nothing is more important than your satisfaction, and we have been setting fashion trends for a long time. We want you to feel and look great, and we want you to be able to break the rules and write them over. That is why, our collection of children's accessories has everythign you need to mix and match with your clothes and make every day count. Don't forget to visit our website soon to find out about the latest news in the skateboarding world, read amazing interviews with your favourite athletes and even pick up a few new tricks for the skate park! And what's even better: check out our event's calendar! DC Shoes has been challenging the status quo since the start, and we love to create new pieces to help you discover a whole new world of possibilities. Come visit us today!
Get your favourite children's accessories online! It's easy and fun!
To get your boy's accessories delivered to your doorstep, you just need to choose and pay! It's really easy. But if you find any issues or need assistance, we have a team of customer support professionals who are ready to help out, at no extra cost! We are waiting for you! Get your children's accessories today and enjoy a whole season of fun and comfort!
Read more
Read less