Skip to products grid selection
We Recommend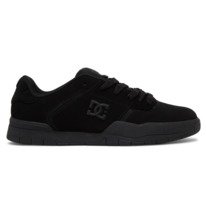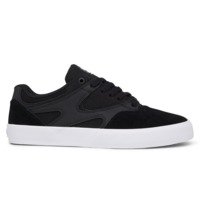 Childrens Collection: Boys from 3-8 Years old
DC Shoes is back bringing you an amazing children's wear collection! For children's fashion, there is nothing better than to trust a brand with decades of experience and thousands of satisfied customers around the world. We are leaders in children's fashion inspired in the urban jungle. We design with the skate part in mind and skateboarding is one of our passions! Challenge the status quo and start writing your own style rules with the amazing boyswear selection that you can only find at our official online shop. Come check it out today, because you are up for a pleasant surprise! Why would you waste your time looking elsewhere when you already know that we are the best in the market?
Write your own fashion rules with children's wear by DC Shoes
At DC Shoes we don't follow children's fashion trends: we set our own. In each of our collections you will find original and fun clothes that you can wear for any occasion and feel and look great. Check out our curated selection of children's outdoor wear so you never have to miss out on a day of fun because of the weather conditions. Rainy season? No problem! Our children's rain wear line is here to save you from an afternoon inside! Within our collection of summer clothes we have great children's beach wear and a whole selection of children's clothing items for your amusement. Cold days ahead? We've got you covered. Our winter wear for children has all the style and attitude that you already know and love! Our fashion children's clothing has been designed by professional athletes and designers who understand what you want, and we aim to offer you the latest fashion for children with a twist of irreverence. We can assure you that you will love every item of our children's clothes collection, and everything is available to buy online so it's also really easy! What are you waiting for? We even have exclusive deals and discounts, only available to our online gang!
For the best children's wear collection, only DC Shoes
Our boyswear online collection includes everything you need to make seize your day and enjoy your activities, no matter the weather. Are you looking for an amazing pair of children's shoes? We have them: trainers, casual, formal, you name it! Choose today and have your new items shipped to your doorstep in just a few days. We are proud to let you know that our officila online shop offers an amazing shopping experience! Become a DC Shoes kid today! Our children's clothes are not only fashionable: they are also durable. We know that you want your favourite items to last a long time, and we are careful to select the best fabric so you will look cool and sleek for a very long time.
Buy children's clothes online, it's easy and fun!
To get amazing children's fashion items, you only need to visit DC Shoes' amazing website. Our customer support team is ready to guide you in every step of the process, and their help is free of charge. Don't waste another minute!
Read more
Read less