Skip to products grid selection
We Recommend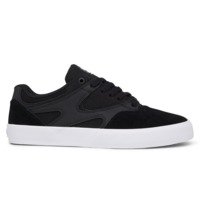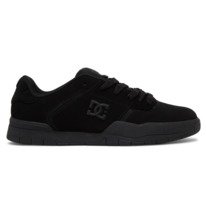 Childrens Clothing complete Collection
For children's clothes with personality and style, you need to head over to DC Shoes' official online store. Our collection of children's clothing has everything to make kids feel great and parents relax knowing that their kids have clothes of the best quality! We are experts in the field and we understand that you are looking for durable, resistant children's clothes that fit perfectly and allow them to move around freely. DC Shoes is an experienced brand that spends hundreds of hours every month researching the latest trends and new generation technologies in order to manufacture children's clothes of the highest quality. Trust us, we never leave any detail to chance. Our main commitment is customer satisfaction, and thousands of happy buyers around the world speak for us! Come check out all our children's clothes collections and select the items that you like the most, they are all available to buy online!
For stylish children and happy parents, only DC Shoes children's clothes
When it comes to chilidren's clothes, a smart purchase means many thing: first and foremost, that your child will love to wear what you get him because he feels comfortable and enjoys a touch of skate park style! High quality fabrics are not only important to ensure durability, they are also paramount in caring for your child's skin and avoiding uncomfortable situations like excessive transpiration. As a brand that has been around for decades, we know where to find the best materials, and we make sure that each of our garments complies with the highest and strictest international quality standards. Why would you waste time and money with brands that don't offer any guarantees? Make up your mind and come take a look at everything we have prepared for your child. From children's shoes to children's jeans, everything that you need for children from 2 to 7 years old is available at our online shop. WE have amazing children's shirts to combine with a great pair of children's jeans. Cold outside? Think about getting a few children's cardigans and children's jumpers, they are all great! And the best thing is that you don't even need to leave your home to get them!
Original designs and amazing funcionality on DC Shoes' children's clothes
Heading to the beach on the holidays? Think about getting children's wetsuits: they are great for all kinds of weathers and water temperatures, and will keep your child protected all day long. We have them available in a wide array of sizes and colours so you can find the one that best suits your child's needs. Do you prefer a mountain getaway? Don't worry, we also have a vast assortment of children's snow suits, all of them with the same quality and amazing designs that you already know and love. Come check out everything we have to offer and even take advantage of exclusive deals and discounts that you will not find anywhere else. Smart parents shop at DC Shoes' official online shop!
Buy children's clothes online
Ease of use, security and variety are only some of the characteristics of our amazing online shop. For DC Shoes, every detail is important, and we care about your shopping experience. We even have a professional customer support team, ready to guide you through the process, at no extra cost! What are you waiting for?
Read more
Read less